The Five Things Game On: Video 101 Will Teach You
Updated: Aug 10, 2021
And Other FAQ's


Game On: Video 101 is just around the corner! In just 10 days, the virtual doors will open and our week-long adventure in video creation begins.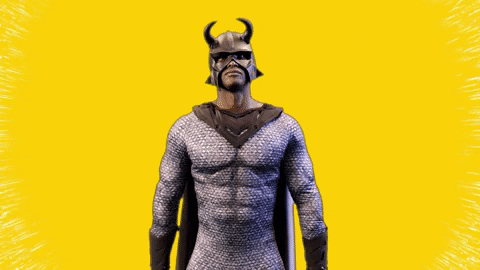 The week will be super fun and promises take you from zero to hero in video creation. Best of all, it's FREE!
Go ahead and click that sign up button → powerupvideo.com/learnasium

Let's break down the best hour of your day:
Monday August 16th - Video marketing strategy

Define your goals and audience

Explore storyboarding and scripting

Tuesday August 17th - How to incorporate your brand

Brand it up!

Tricks to build camera confidence

Wednesday August 18th - How to film

Film a 30-60 Second Video

Thursday August 19th - Basic editing

Cut through the clutter of options to edit your masterpiece

The importance of peer review

Friday August 20th - Q&A with the LEARNASIUM team

Ask us anything!

Saturday & Sunday - Film, Edit, Review

Yes, we assigned homework over the weekend

Monday August 23rd - How to post & be seen

Tips and tricks on how to increase views

Tuesday August 24th - Our GAME ON: VIDEO 101 - Red Carpet Premiere!

Show off and celebrate the videos you've created
Can't commit to all the live and interactive lessons? That's ok! Save your seat and we'll send you the playback. → powerupvideo.com/learnasium
It's EPIC, it's FUN, it's Game On: Video 101.
See you there, super heroes!